Dearest Meghan Markle, future Duchess of 'yet to be confirmed' and soon to be wife of our scrumptious Prince Henry Charles Albert David (aka Prince Harry)…
I salute you.
While I understand that your wedding planning is a little easier than most, the same kind of worries will be running through your mind in the lead up to your big day – you'll be thinking about your mascara running; the ring bearers or flower girls running down the obnoxiously long aisle you are bound to have; focusing on not tripping as you yourself tackle the long walk to wedlock; remembering your vows and praying that the horses drawing your carriage don't stop to unload breakfast.
Ok, so maybe not the same kind of worries but, worry still. On top of this, you now have the added pressure of a father who won't be able to walk you down the aisle and a savage media who continue to dig into your personal life as if it is their Queen-given right. I take my hat off to you Miss Markle and like many other brits, I applaud your incorporation into the royal family.
"You know you're in love when you can't fall asleep because reality is finally better than your dreams." Dr Seuss
No doubt it must be incredibly difficult to be in this limelight, a light you chose for the sake of love and one that can be ruthlessly heated. I knew little of you before you were thrust into our world as the love of Prince Harry's life. I had watched Suits and admired your acting skills, noted how beautiful and worldly you were and so when it was announced officially that you and our charming Prince were a couple, it was easy to see why; you are one classy lady and one that the royal family over here on mud island will be lucky to have.
From the outset, who you are by birth and blood has challenged the very core of the royal tradition – IN THE BEST WAY. For your years of life experience, you are wise and you bring that wisdom with you into a beautifully new and unconventional royal relationship. You challenge our Prince at every turn and yet you allow him to be the man his mother always knew he would be, the kind and caring man that fortunately found you (and of course, you found him as well).
"When there is love in a marriage, there is harmony in the home; when there is harmony in the home, there is contentment in the community; when there is contentment in the community, there is prosperity in the nation; when there is prosperity in the nation, there is peace in the world." Chinese Proverb
It must be a strange thing to see your face plastered over every online and printed newspaper. I wonder if you are sitting barefoot on the sofa, sipping on a glass of champers with your mum and watching your face flash across every news program as you channel-surf. Stranger still to see your image printed across Marmite labels, T-shirts, biscuit tins and tea towels to name but a few. I wonder if it has hit home for you that you are about to make history but I also hope you know that despite the controversy that has surrounded your impending nuptials, you have the support of a proud and patriotic nation behind you and with us you will be looked after.
I cannot fathom how stressful these next few days are to be for you but I am happy that your mum has arrived to be your strength and your Prince is taking good care of you as the protective betrothed that he is. I cannot speak from experience, nor can I possibly imagine what your position and newly acquired role will expect from you but what I know for sure is that you will handle it with all of the grace of a 'Queen' with the title of a Duchess.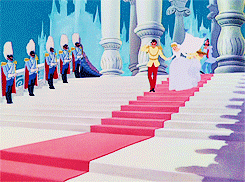 Saturday the 19th of May 2018 is your wedding day. A day I have been looking forward to since the initial announcement and a day that will see our nation come together in celebration of your love. For all of the negativity you have received or will receive in the future – part in parcel of being a royal – there is wave of support for you as an individual and also for you as a the legally married wife of the 6th in line to the throne. You are a breath of fresh air for this beautiful country and I hope that your influence continues to change the hearts and minds of naysayers nationwide.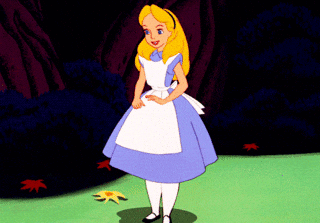 Good luck for Saturday beautiful lady, I will be watching with stars in my eyes and pride in my heart.
Shevy
Xx