Having kicked off the first of my Netflix posts (10 November Netflix picks!) with a post in December, I thought that I should try and keep it up by giving you the run down of all of my favourite Netflix series and movies that I watched throughout the month of December. Hopefully this will give you some inspiration of what next to add to your Netflix list and don't worry, it isn't filled with Christmas themed viewing… except Love Actually, of course!
This time, I decided to leave off the weekly shows that I have been watching and mentioned in the Netflix picks post from November, purely because I would be ranting and raving about the same shows month after month – This includes Dynasty, Riverdale, Designated Survivor and a personal current favourite, Crazy ex-girlfriend.
So here they are, starting with the most recently watched in this order taken straight from my viewing activity history:
1. Don't Trust the B—- in Apartment 23
Forgive me for jumping on this ancient bandwagon a little late but I didn't know that this comedic egg even existed until it came up in my recommended list! Who would not want to watch the gorgeous Krysten Ritter flaunting her sarcastic wares all over the small screen in this hilarious sitcom? It stars James van der Beek as 'himself' and follows the goings on in a New York apartment spurred forth by its outrageous inhabitants and rather odd next door neighbour. I quickly smashed through 2 seasons of 22 minute episodes without any heavy thinking, the perfect funny mindless drivel for background noise as well.
2. Dark places – Movie
I am a sucker for any movie that involves Nicholas Hoult in any way, shape or form so when I stumbled upon this movie, it was a no brainer for me – that and the fact that Charlize Theron is in the title roll. Living in South Africa for most of my life, I feel like I have to watch all Charlize Theron movies as homage to the land of my upbringing. Admittedly, the pair were far better together in Mad Max – Fury Road however their familiarity is a breath of fresh air in this mystery thriller. Though Dark Places pretty much flopped at the box office, I thoroughly enjoyed the film and its telling of Libby Day's family history. The movie explores the themes of wealth, crime, murder and depravity and I was invested from the outset.
3. The toys that made us – Documentary
If you are looking for a nostalgic nosy into the toys that my generation and older grew up with, this documentary series is definitely for you. I couldn't help but be magically sucked into my childhood while watching the first 4 episodes that have been released to Netflix (4 more to follow!) focusing on Star Wars, He-Man, Barbie and G.I. Joe's. The history behind these historic playthings is pretty intense and I was intrigued by the ferocity of the toy companies at loggerheads to create and own the next 'big thing'. Unfortunately, I managed to ruin my husband's childhood by telling him that I had discovered He-Man action figures came before the TV series, not the other way around!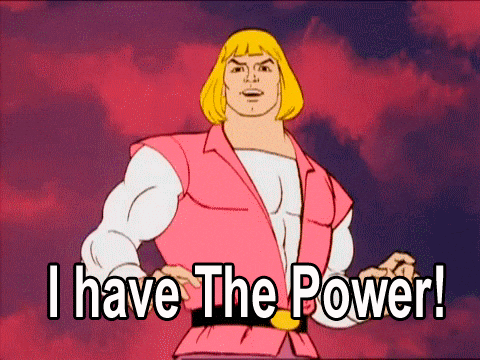 4. Marcella – Season 1
So, it's a crime series, if you are into that sort of thing. For the most part, it keeps you guessing as to what has happened and even leads one to believe that the main character is correct in her thinking right the way through the 8 episodes. That said, it was a slow (very slow) build and you have to have the patience to push through the first couple of episodes for the pay off. Anna Friel plays Marcella Backland, a wife and mum who resumes her position as a detective in London after having given up a career for family life only for her husband to leave her for a younger, blonder version. Marcella takes on a current murder investigation that samples modus operandi of a series of murders 11 years prior and we follow the investigation as well as her unexplained possible involvement.
5. Stranger Things – Season 1
Watching Stranger Things was a classic case of FOMO – the FEAR OF MISSING OUT. It seems everyone was watching it, except me and I wanted to find out what all the fuss was about so I made it my mission to at least watch Season 1 so that I was not that far behind with Season 2. That said, I have not yet started Season 2 *Hangs head in shame*. I don't think it is really necessary to give you a rundown of what Stranger Things is about because I am certain, everyone BUT me already knew. I enjoyed following Eleven and her merry band of boys navigating their understanding of the Upside Down as well as the epic 80's flashback the series offers. I am not the hugest science fiction / supernatural / paranormal fan but for what it is, Stranger Things isn't awful.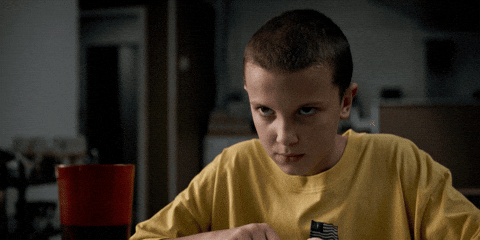 6. Love Actually – Movie
I am truly hoping that I don't get that much judgement with the mention of this Hugh Grant classic but leading up to Christmas, there was a lot of talk around everyone's favourite Christmas Movies and Love Actually seemed to feature on all lists. I, sadly, had never watched this film and was pretty excited to find it on Netflix so I could get with the times. If, like me, you are a heathen and have not yet watched Love Actually, I think you need to educate yourself quickly. The movie follows multiple story lines that seem to connect in various ways but ultimately is a romantic Christmas comedy featuring an iconic little dance move by Hugh himself.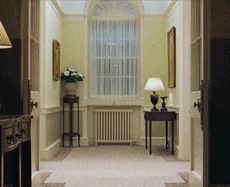 7. 3% – Season 1
3% is a brazilian thriller which, if you can get past the dubbing to English, is pretty gripping in concept. It follows a futuristic world where poverty versus abundance are greatly explored. Candidates from the post-apocalyptic looking cities venture to the testing station to run through a series of tests in order to become one of the 3% of people who get to spend the rest of their days at the Offshore, a place of wealth and opportunity. There are many twists, turns and revelations along the way as we follow a select group of candidates on their journey and their trust (or lack thereof) in the process. I implore you to watch right to the end of Season 1 where you will come across a left field twist, one I definitely did not see coming!
8. Voyeur – Documentary
Voyeur is a pretty warped and twisted, though gripping, look at the relationship between journalist (Talese) and subject (Foos) and how Gay Talese told the story of Gerald Foos' voyeuristic lifestyle as a hotel / motel owner from the 80's onward. Foos ran a motel in which he had set himself up a Big Brother type room where he could watch over his patrons every move. He revelled in the sexual nature of his voyeurism and documented the various acts he witnessed from the safety of his secret spy room. Though some of the detail is brought to light of this man's criminal obsessions, the documentary is more a telling of the relationship that develops between Talese and Foos and how the story is to be told by this iconic journalistic legend, embellishments included.
9. Dark – Season 1
December was the month of foreign Netflix series and science fiction for me and Dark was no different. This German series, though likened to Stranger Things in subject matter, is a mind melt of information and concepts that had me confused and questioning from the get go. I was intrigued, enthralled and immersed from episode 1 and again, if you can get past the English dubbing you will not be disappointed. This series follows themes of time travel, paranormal, family drama and mystery as it uncovers many a secret from episode 1. Four families, a power plant and an intricate cave system all play their roles in this supernatural series that'll have you exclaiming frequently as you figure out another twist or surprise.
10. Easy – Season 2
A true to Netflix anthology series, Easy follows the stories of various people aimlessly navigating love, sex, careers and ambition. Easy is a real slow starter and it is imperative that you push through to get to the more meaty episodes in the middle but by Season 2 I was a firm fan. I love that it tackles real, relevant themes including sexuality and many relationship issues perhaps not yet completely explored in other mediums. By Season 2, some of the episodes revisit main characters from Season 1 but we are also introduced to a few new characters. The sex scenes within this series are rampant so if you are somewhat of a prude, this series that is hailed as having some of the best sex scenes on TV, is not for you.
What did you watch on Netflix recently? Give me your top picks and opinions and maybe I will watch that next.
Shevy
Xx
All GIF's from GIPHY