🎶 Ladies and gents, this is the moment you've waited for 
Been searching in the dark, your sweat soaking through the floor 🎶
Moulin Rouge was once upon a time one of my all time favourite movies, it holds all of the magical charm and musical appeal of the stage brought to life on the big screen by the inspired Baz Luhrmann. I am not a die-hard musical fan but every so often, a movie will come along that has me singing my heart out and scrambling to find soundtracks and lyrics, a movie that I must recount to every person I see and one that gets cemented into the film vault in my mind until the end of time. I didn't think I would find another for this vault quite like Moulin Rouge when along came Hugh Jackman and The Greatest Showman and all other cinematic wonder is forgotten.
I was fortunate enough to have been invited to watch The Greatest Showman in an exclusive pre screening for UK / London bloggers by the team at Latest in Beauty following the release of 'The Greatest Showman Beauty Box'. The screening was held at the 20th Century Fox Studios in Soho, London on the 18th of December and after seeing the movie preview earlier in the year, I was more than excited and honoured to be invited for the viewing, especially since the movie was only due for a Boxing Day release. Thank you so much to the LIB team, I have been dying to tell you all about it ever since I watched the film!
It is important that I make mention of Moulin Rouge as it is extremely difficult not to see the similarities here however, a combination of acting perfection; a phenomenal cast; over the top production and the basis of a real person and his story make The Greatest Showman stand out above cinematic musicals before it.
This biopic is loosely based on the real life story of showman and impresario Phineas Taylor Barnum, PT for short, portrayed by the iconic and unbelievably talented Hugh Jackman who couldn't have been better cast. I had little knowledge of who PT Barnum actually was prior to watching the movie and afterward exclaimed that it would be 'really cool' if it was based on a true story. What a putz! My husband quickly educated me on the Barnum & Bailey Circus (Greatest Show on Earth) and I got to reading about PT's own curiosities interest and his museum obsessions.
Without spoilers (I m trying really hard), the movie follows PT Barnum's life story, from childhood poverty to middle class adulthood, his rise to fame as The Greatest Showman, the pitfalls and tribulations of business, the effect of greed on loved ones and the innate need to always have more. There is a strong, positive message about being different and overcoming ridicule and judgement and about embracing diversity and accepting the differences of the 'freaks' among us.
🎶It's everything you ever want
It's everything you ever need
And it's here right in front of you🎶
The portrayal of the 'freaks' within the circus is excellently executed with performances by Zendaya as the beautifully pink haired trapeze artist, Anne Wheeler who also happens to be Zac Efron's love interest as well as Keala Settle as the bearded lady whose moving solo's will reduce you to putty in an oddities hand. The gorgeous Michelle Williams is Charity Barnum, PT's wife; cheerleader and mother to his children whom we follow throughout the movie and Rebecca Ferguson as the famous singer, Jenny Lind whose singing voice is actually Loren Allred (of The Voice fame).
From the moment the movie began, the opening dancing and singing sequence with its perfectly paired score had my eyes welling from start to finish. I wasn't teary out of sadness, most of the time it was a strange need to 'happy cry' because it was just that much of a feel good movie and all I could do was imagine rewatching it with my girls, I had a feeling they would LOVE it.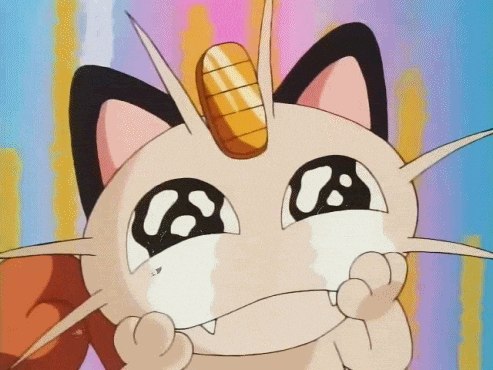 I left the theatre feeling like I had just watched my new favourite movie of all time and subsequently have found the soundtrack on Apple Music which I have listened to daily ever since, personal favourites include A Million Dreams, Never Enough and Rewrite the Stars.
The Greatest Showman has singing, it has dancing, it has an amazing story line, it has Wolverine, it has fully tattooed people and if you love the circus (like I really do) you will definitely not be disappointed!
What are you waiting for? Grab your tickets already, releases today in cinema's near you!
🎶Where it's covered in all the coloured lights
Where the runaways are running the night
Impossible comes true, it's taking over you
Oh, this is the greatest show
We light it up, we won't come down
And the sun can't stop us now
Watching it come true, it's taking over you
Oh, this is the greatest show🎶
Shevy
Xxx
All GIF's from GIPHY
I wanted to confirm that I have NOT been paid or compensated in any way for this review – This was paid for out of my own pocket and is an honest recommendation.